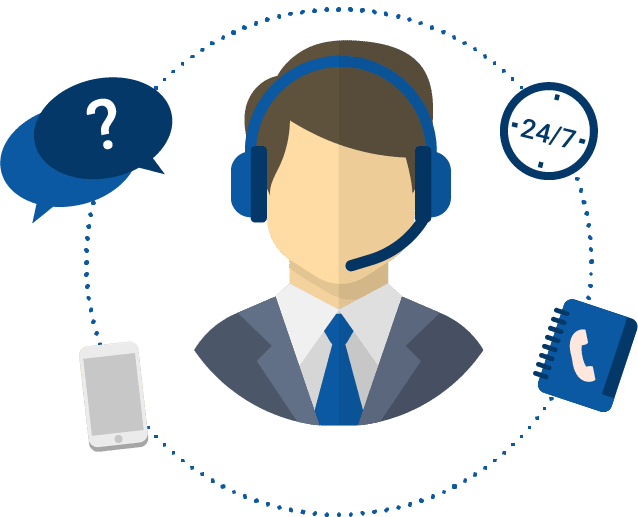 Gone are the days when in order to manage a parking lot you needed to hire 7 different companies.
At Technoso when we say "one-stop-shop" we mean it.
From installing the parking system to dealing with the credit card companies and internet providers, we got you covered.
But now we are taking it a step further
With Technoso – BluePT Cloud's new in-lane live customer service you won't need anyone at the parking lot at all. Between the fast and reliable parking system and the professional customer support, the parking lot will work itself 24/7.
What we offer:
Top of the line on-demand, in-lane, professional customer service.
An intercom (equipped with an HD camera) is installed in the lane by either the entrance, exit, or both.
If a driver is in need of assistance they activate the intercom.

Immediately, a technoso customer representative assists the driver.

Whichever action is taken, such as allowing the driver to pay less or not pay is recorded on the systems log where the parking lot's management can view it.

In-lane congestion is reduced because drivers receive immediate assistance, do not need to call, or wait for someone to show up.

Customer support rep is able to see and speak to the driver in real-time while also accessing the parking system's data for the most accurate information.

If the system has an issue Technoso's team will deal with it without the need for the parking lot's management to notify them.

Parking lot owners financially save big by removing the need to set up an on-site control room and hiring full-time workers to be on standby.

All actions are recorded in the system's log for full transparency.